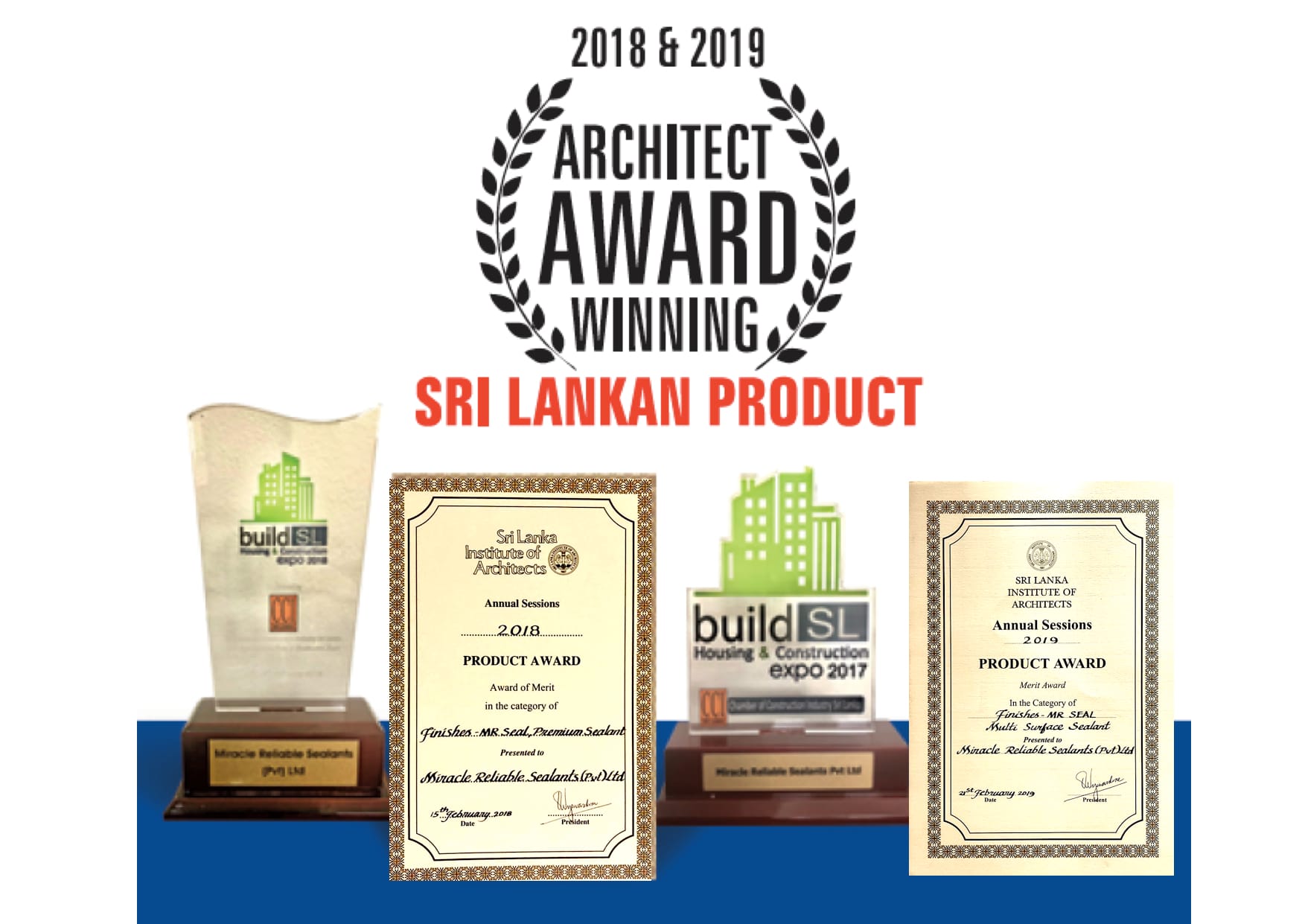 Miracle Reliable Sealants (Pvt) Ltd was established in 2017 in Sri Lanka and known as MR Seal. We are the first local manufacturer to introduce a penetrating sealant product range in Sri Lanka. The ideal waterproofing solution for just about any surface as you apply it over your finished floor, it will stop water penetrating via tile & grout and save you all the cost and trouble of having to remove the tiles and address the problem the traditional way. Also it acts as a preventative measure against the deterioration process in tile grout, bricks, concrete, blocks, pavers, stones, rugs, carpets, leather, wood and timber, while preserving the original condition and increasing the lifespan for years to come. The technology of the sealant does not form a surface film or membrane coating. Instead, the sealant absorbs deep into the substrate, internally filling the micro-pores without the need to remove or replace the concerned surfaces.
Natural stone is one of the most beautiful and durable of materials used in construction today. It is unlike any other surface and requires special care and protection to insure a lifetime of beauty and pleasure. Today these sealers are at the forefront of the industry in providing our customers with superior breathable sealers that give outstanding results.
We launched the product in 2017 and our presence in all major Architects, Housing & Construction Exhibition received tremendous feedback. We have won Awards for two consecutive years for the best product in Sri Lanka organized by the Sri Lanka Institute of Architects for 2018 & 2019. 
Why MR Seal
- DIY product
- Penetrating Sealer
- Applied on old & new properties
- No colour change on the surface
- Allows the surface to breath
- Stops Water absorption
- Resists UV degradation
- Suitable for interior & exterior use
- Easy to apply & Maintain
- Mold & mildew resistant
- No silicones